Infectious Substance and Dry Ice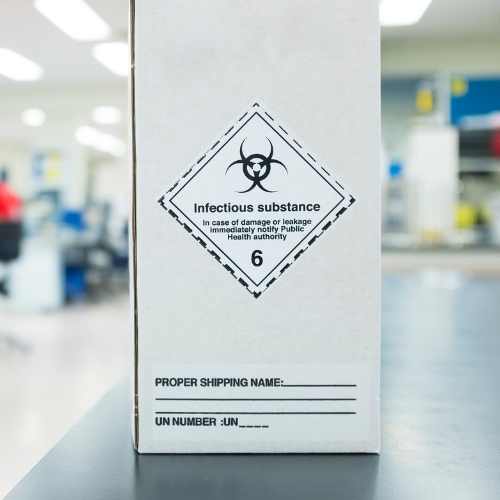 Notice:
As of January 1, 2023, the training provisions also require the employer establish a training program that includes assessing each employee's level of competency to perform his or hers IATA related responsibilities. This training is based on IATA Edition 64 and satisfies the training and training assessment portion of the 2023 IATA Regulations but does not establish the employee's overall level of competency. Contact TCA for additional information regarding IATA Competency Based Training an Assessment (CBTA) requirements.
COURSE DESCRIPTION
This course provides the DOT and IATA regulations for Class 6.2 Infectious Substances and Class 9 Dry Ice, and prepares the student to identify, classify, package, mark, label and document infectious substances. Students who successfully complete this course will receive DOT and IATA training certification that meets the requirements of both 49 CFR 172.704 and IATA subsection 1.5.
TRAINING CURRICULUM
Requirements for preparing Class 6, Division 6.2 Infectious Substances and Class 9 Dry Ice for ground transportation in accordance with the DOT and IATA regulations
General Awareness/Applicability
Infectious Substances:Category A and B
Regulated Wastes
Dry Ice
WHO NEEDS THIS TRAINING
Anyone whose consignments consist solely or primarily of Class 6.2 dangerous goods which are transported by motor vehicle or aircraft
WHAT MAKES OUR TRAINING DIFFERENT
Our instructors can customize your training to the hazards that you ship! Contact us to find out how to get your training customized!
We provide after support for the length of your certification.
Students who complete this course have a clearer understanding of the regulations.
Course Features
Duration

2 hours

Language

English

Assessments

Yes