Infectious Substance and Dry Ice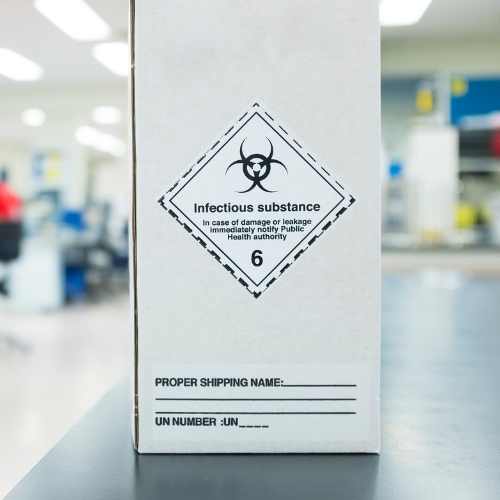 Disclaimer:
Due to IATA's January 1, 2023 mandatory compliance with a Competency Based Training and Assessment Program, TCA's IATA Dangerous Goods Regulations and IATA Infectious Substances and Dry Ice trainings will provide IATA training certification only if COMPLETED by December 31, 2022. Certification will be good for 2 years from the date of completion.
COURSE DESCRIPTION
This course provides the DOT and IATA regulations for Class 6.2 Infectious Substances and Class 9 Dry Ice, and prepares the student to identify, classify, package, mark, label and document infectious substances. Students who successfully complete this course will receive DOT and IATA training certification that meets the requirements of both 49 CFR 172.704 and IATA subsection 1.5.
TRAINING CURRICULUM
Requirements for preparing Class 6, Division 6.2 Infectious Substances and Class 9 Dry Ice for ground transportation in accordance with the DOT and IATA regulations
General Awareness/Applicability
Infectious Substances:Category A and B
Regulated Wastes
Dry Ice
WHO NEEDS THIS TRAINING
Anyone whose consignments consist solely or primarily of Class 6.2 dangerous goods which are transported by motor vehicle or aircraft
WHAT MAKES OUR TRAINING DIFFERENT
Our instructors can customize your training to the hazards that you ship! Contact us to find out how to get your training customized!
We provide after support for the length of your certification.
Students who complete this course have a clearer understanding of the regulations.
Course Prerequisites
2020 Hours of Service: Before Heading Out

2020 Hours of Service: Sleeper Berth and Other Exceptions
Course Features
Duration

2 hours

Language

English

Assessments

Yes