IATA Dangerous Goods Regulations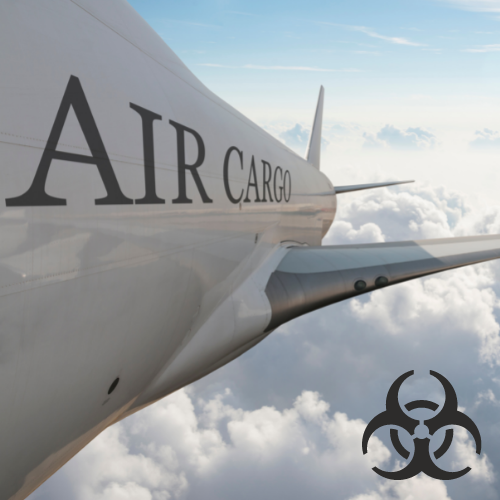 Notice:
This training will satisfy the training and assessment portion of the IATA CBTA requirements which were set forth on January 1st, 2023.
IATA DGR COURSE DESCRIPTION
The requirements of ICAO/
IATA regulations
are relative to the transportation of dangerous goods by air.
IATA DGR COURSE
is REQUIRED for all employees who directly handle or affect a shipment of dangerous goods by air transportation. Refresher training MUST be completed every 24 months.
As of January 1, 2023, IATA training requirements have been updated to require Competency Based Training and Assessments (
CBTA
). To learn more about what this entails look at our
customer information letter
. As the regulations are finalized make sure to continually check back with us so you can be the first to schedule your new CBTA training in the new year! Learn More about the
IATA Competency Based Training Assessment
here.
TRAINING CURRICULUM
Applicability
Limitations
Classification
Dangerous Goods List
Packing Instructions
Marking
Labeling
Packaging Requirements
Documentation
WHO NEEDS THIS TRAINING
All airlines which are members or associates members of IATA
Every airline which a party to the IATA Multilateral Interline Agreement –Cargo
All shippers and agents that offer consignments of dangerous goods to these operators
Operators
Ground handling agencies that perform on behalf of the operator
Ground handling agencies located at an airport which perform on behalf of the operator
Agencies (not located at an airport)
Freight forwarders
Shippers of dangerous goods
Agencies engaged in the security screening of passengers and their baggage
WHAT MAKES OUR TRAINING DIFFERENT
Our instructors can customize your training to the hazards that you ship! Contact us to find out how to get your training customized!
We provide after support for the length of your certification.
Students who complete this course have a clearer understanding of the regulations.
Course Features
Duration

4 Hours

Language

English

Assessments

Yes